NAS18
The 1st Nordic Algae Symposium 2018 (NAS18), a great success!
---
We would like to thank each of you for participating in the NAS18 in Helsinki, on Wednesday 31st January 2018. It was a great pleasure to see so many of you in Helsinki!
Around 70 attendees from 10 countries contributed to the symposium, and your presence made the NAS18 a great success. We hope you found the symposium informative and worthwhile, and had an opportunity to extend both your academic and industrial networks. We would like to give special thanks to our invited speakers for coming and enlivening the sessions by excellent talks.
Symposium presentations are available below. A link to the abstract e-book will be sent to the registered participants and will be available for downloading in a short while.
We look forward to seeing you in Norway in 2019 for NAS19!
         Yagut Allahverdiyeva-Rinne                                                                                 Eva-Mari Aro

---
DOCUMENTS
Here you can find the talks and/or abstracts from the symposium, photos can be found at the bottom of the page.
Opening Session Talks
Academician Eva-Mari Aro  – Photosynthetic microorganisms as a tool for sustainable blue bioeconomy-ongoing EU roadmaps  PDF
Vitor Verdelho Vieira – Innovations with distruptive impact in the microalgae sector PDF
Dr. Kyösti Lempa – NordForsk and Nordic Bioeconomy Programme PDF
SESSION 1. Transition to Industry – European and Nordic Algae Sector Talks
Dr. Silvia Fluch – Industrial Microalgae production in Austria- current state and future perspectives PDF
Dr. Federico G. Witt – Microalgae-mediated capture&biofixation of CO2 from combined cycle power plant flue gases: Valorization&commercialization of the biomass PDF
Prof. Catherine Legrand – Algoland- current state and perspectives PDF
Heikki Hyttinen – Conception and construction of a closed flat panel airlift photobioreactor PDF
Dr. Dorinde Kleinegris – Production of microalgae for aquaculture PDF
SESSION 2. Algae and Cyanobacterial Research Talks
Prof. Poul Erik Jensen – Metabolic engineering for high-value compounds and efficient secretion PDF
Dr. Jukka Seppälä – Production of algae biomass: Autecology, community ecology and sustainability PDF
Dr. Attila Molnar – High efficient transgene-free targeted DNA editing and replacement in green algae PDF
Dr. Elina Peltomaa – Production of valuable ingredients from industrial side stream waters with microalgae PDF
SESSION 3. Combined NAS18 and 1st NordAqua Annual Meeting Talks
Assoc. Prof. Yagut Allahverdiyeva-Rinne – Overview of NordAqua PDF
Dr. Reeta Huhtinen – Smart Chemistry Park innovation platform for value chain development PDF
Vitor Verdelho Vieira – Ongoing activities in Algae 4 Future PDF
---
Some photos from the NAS18!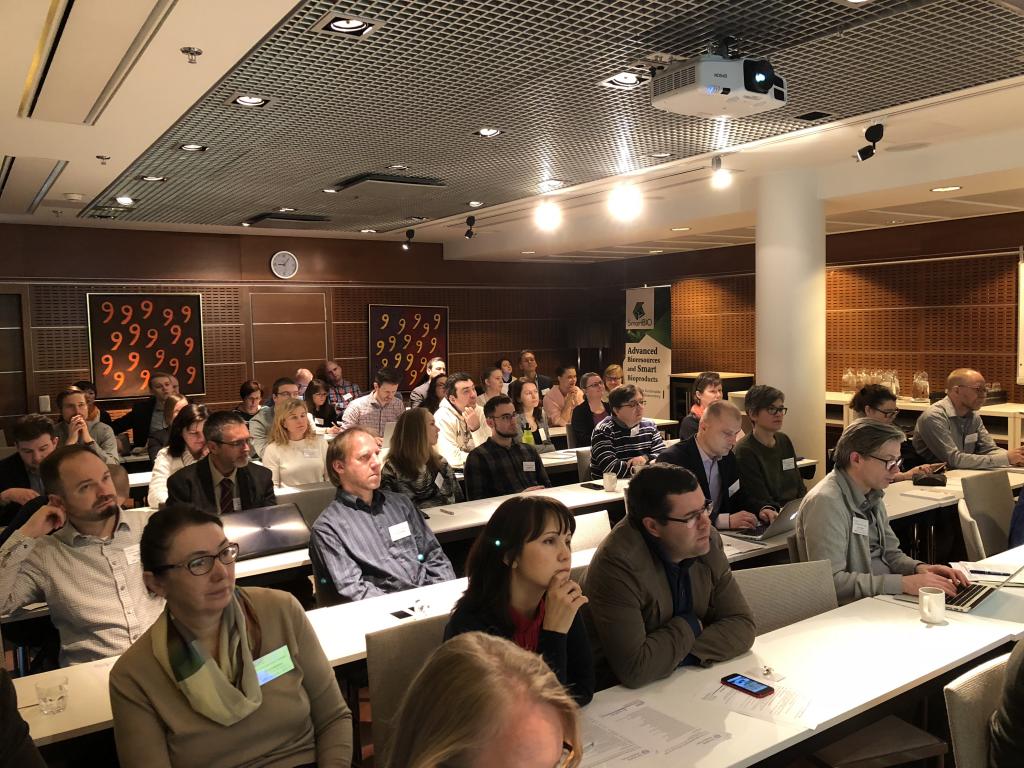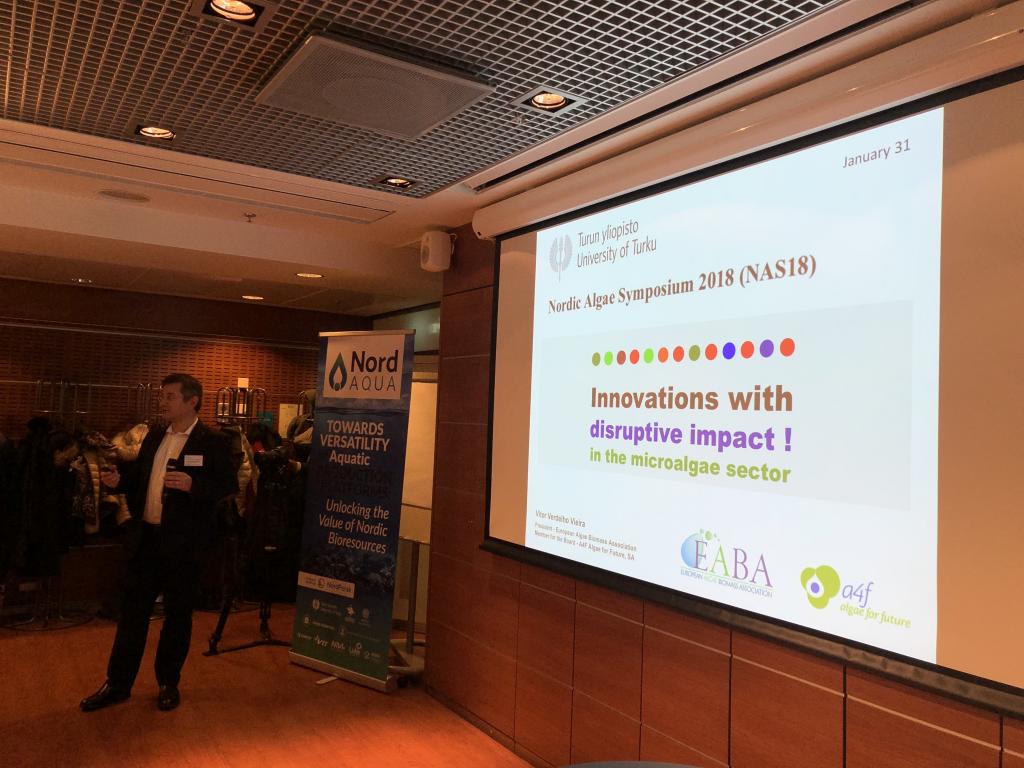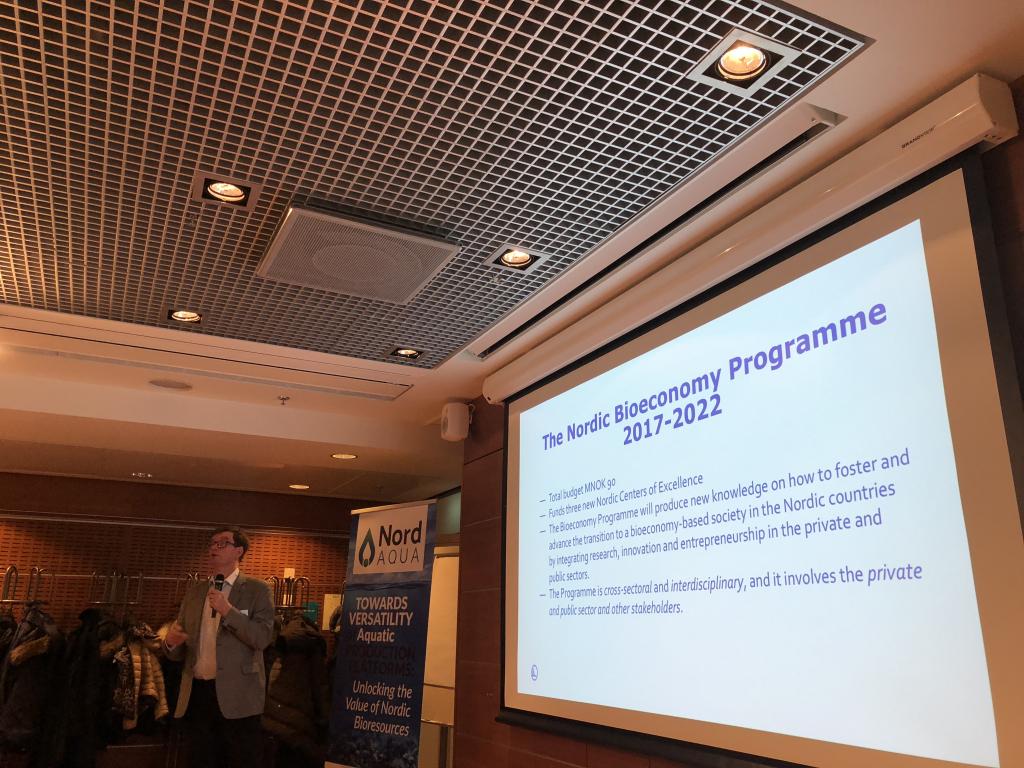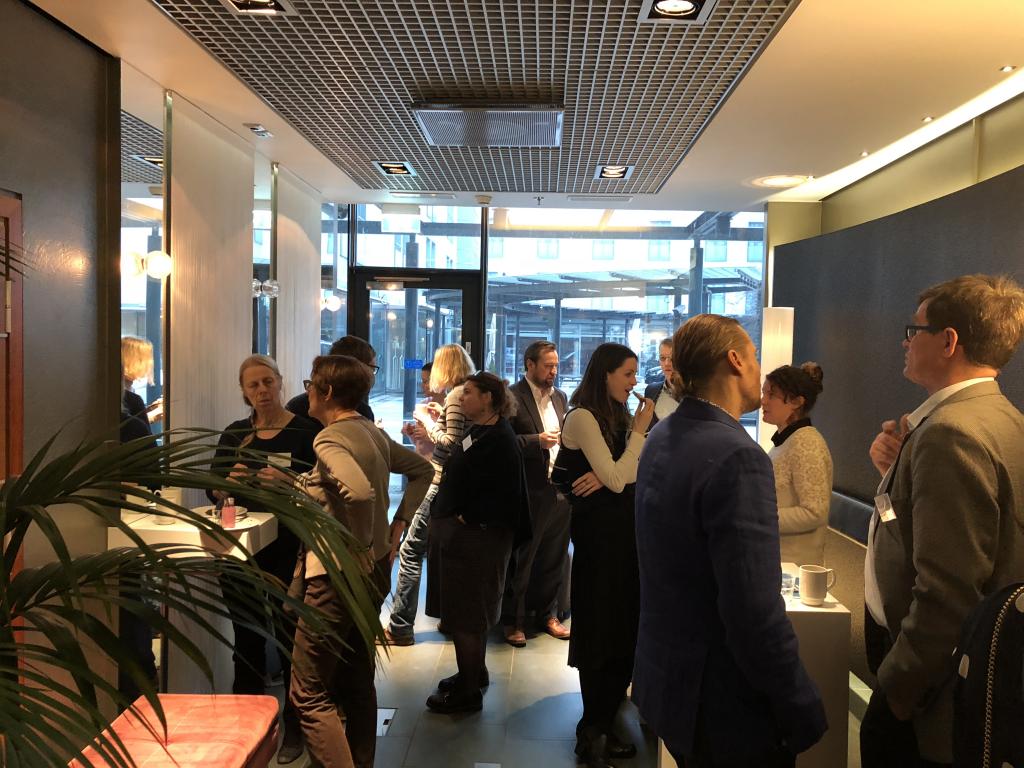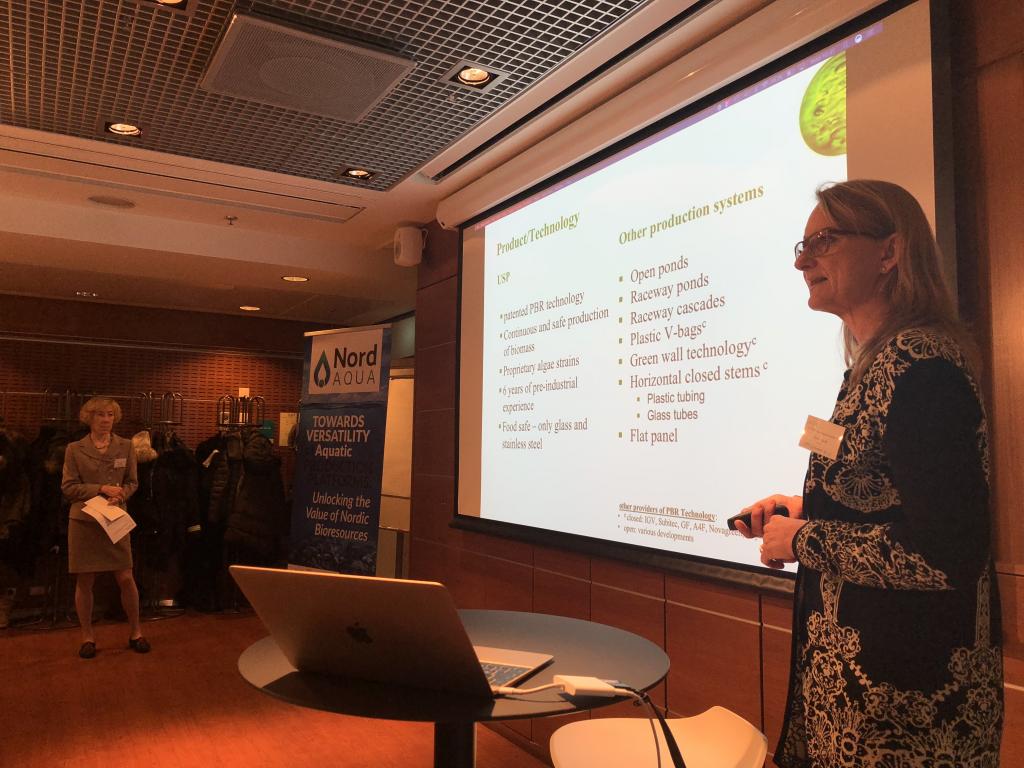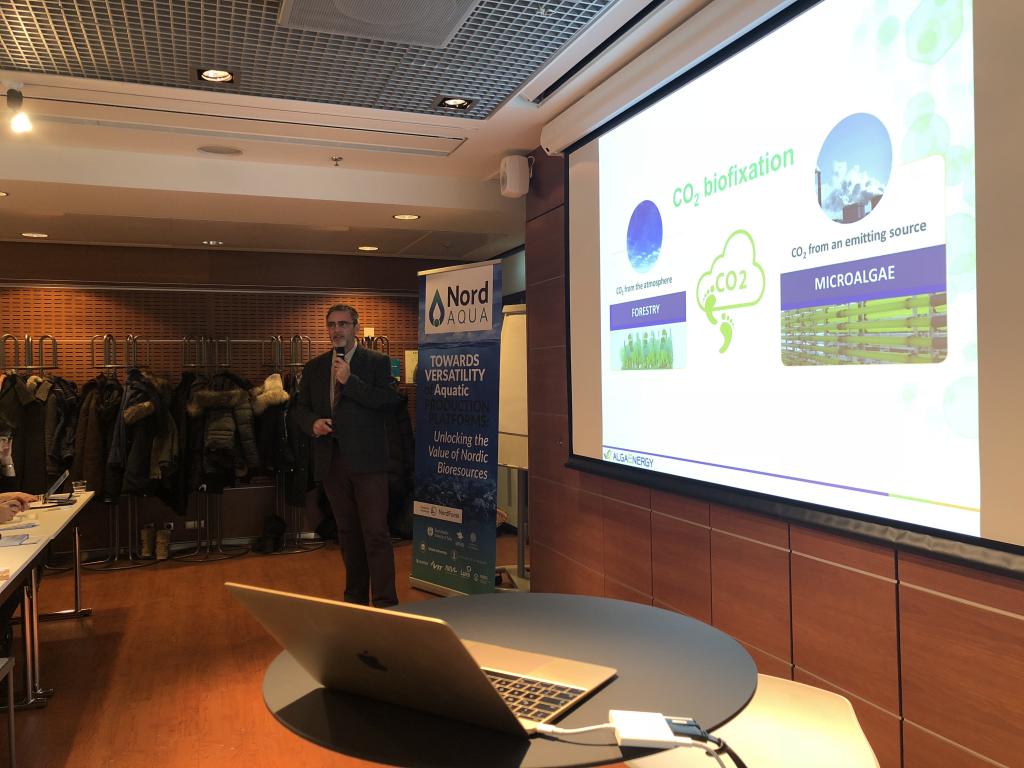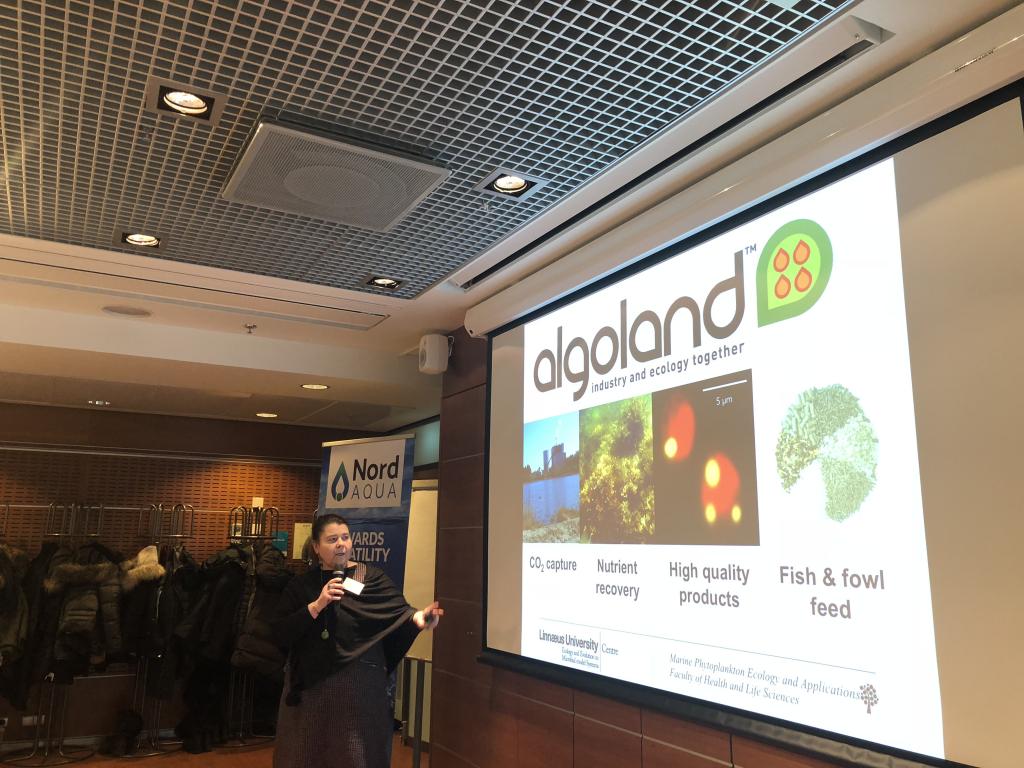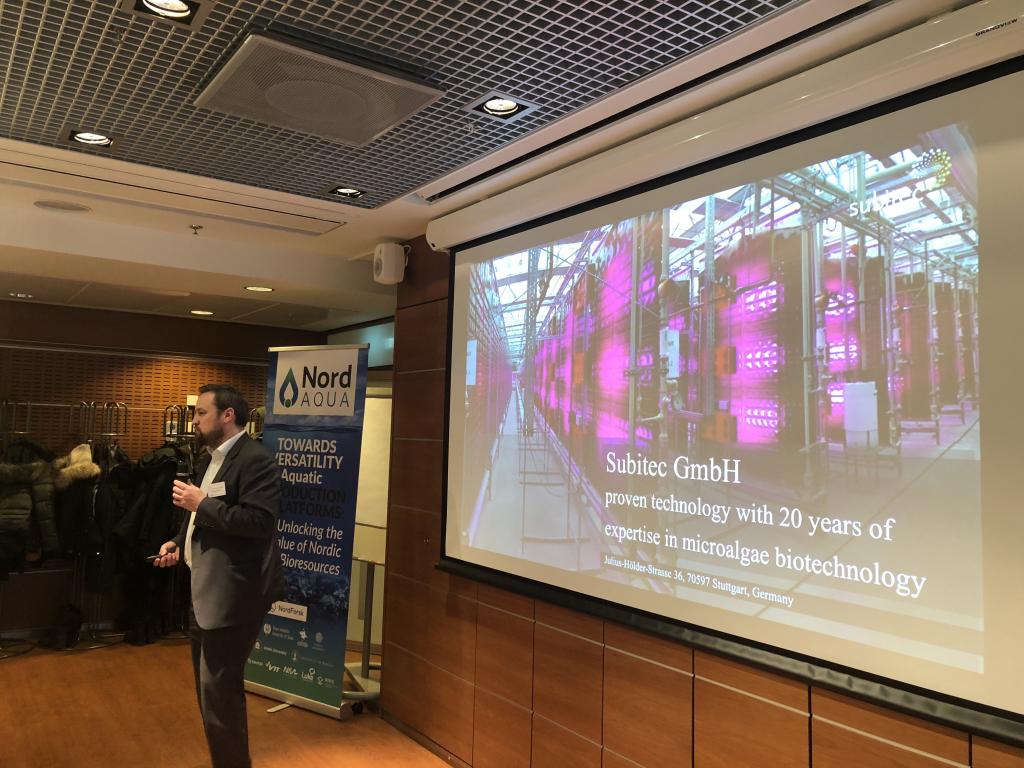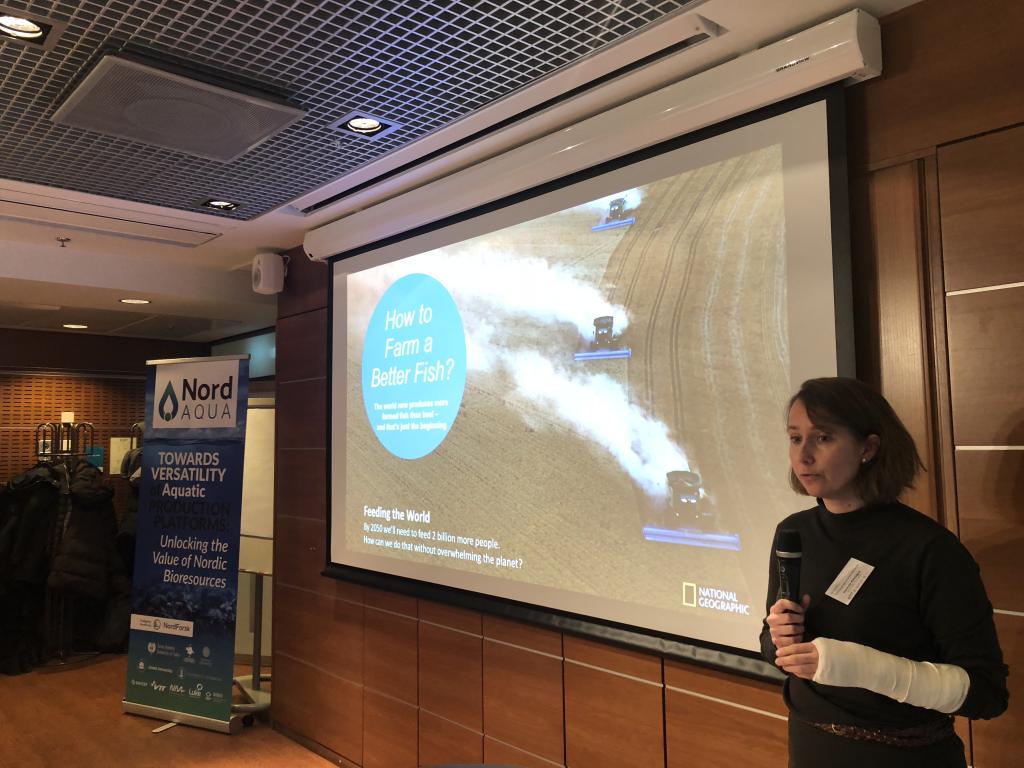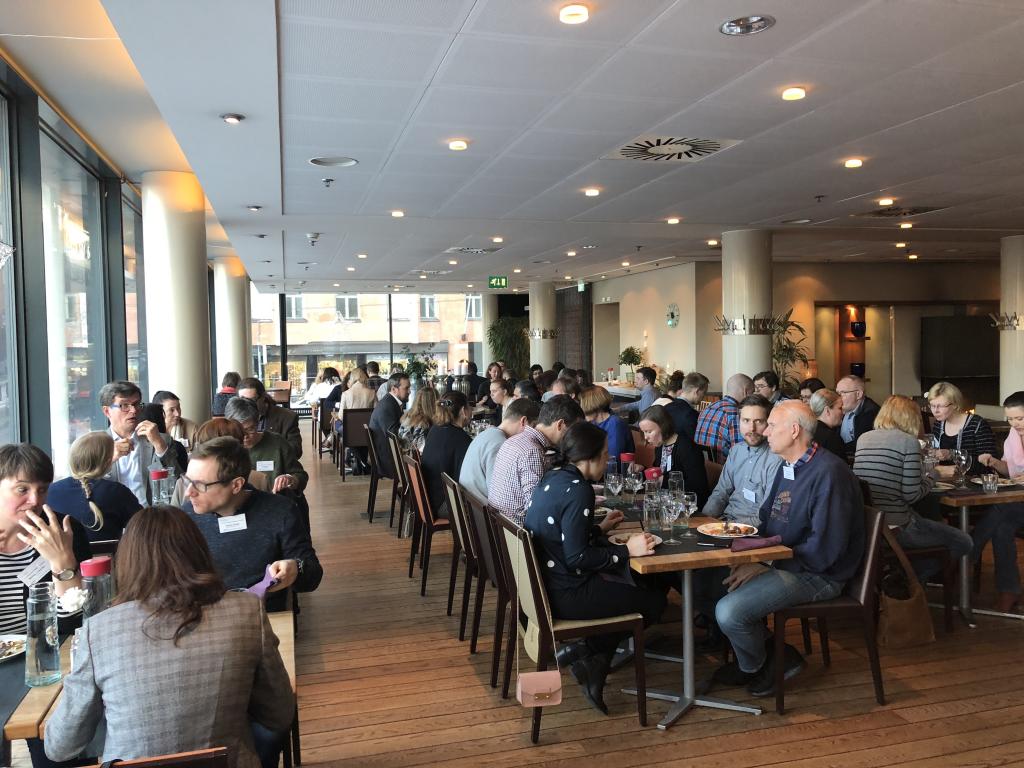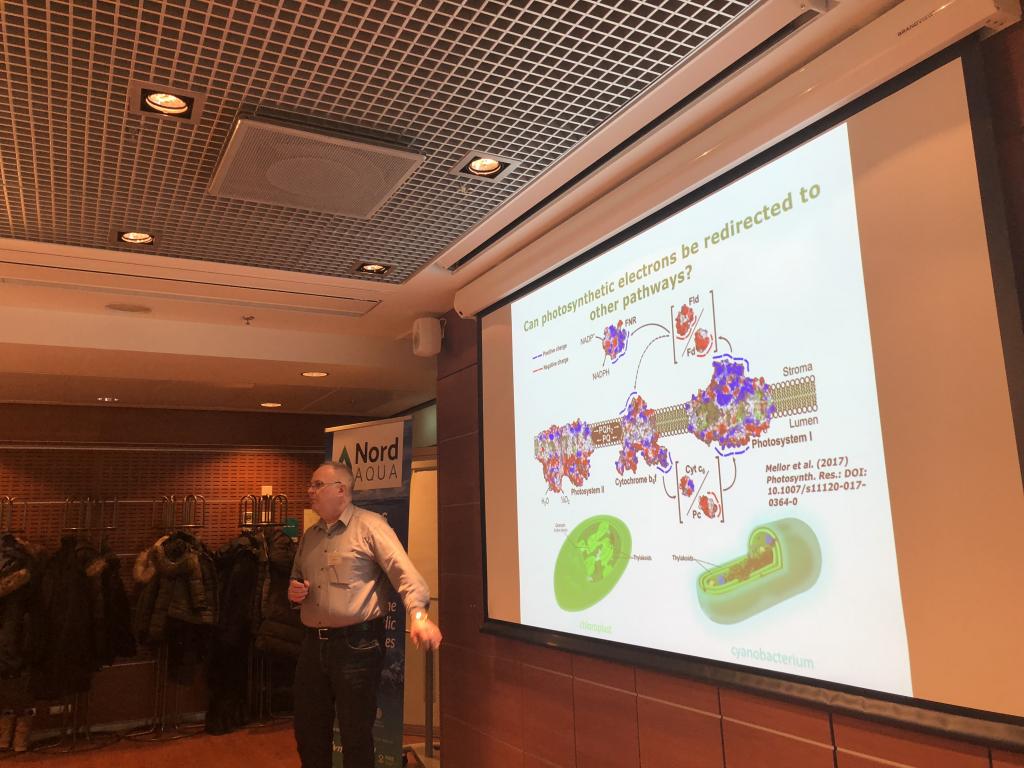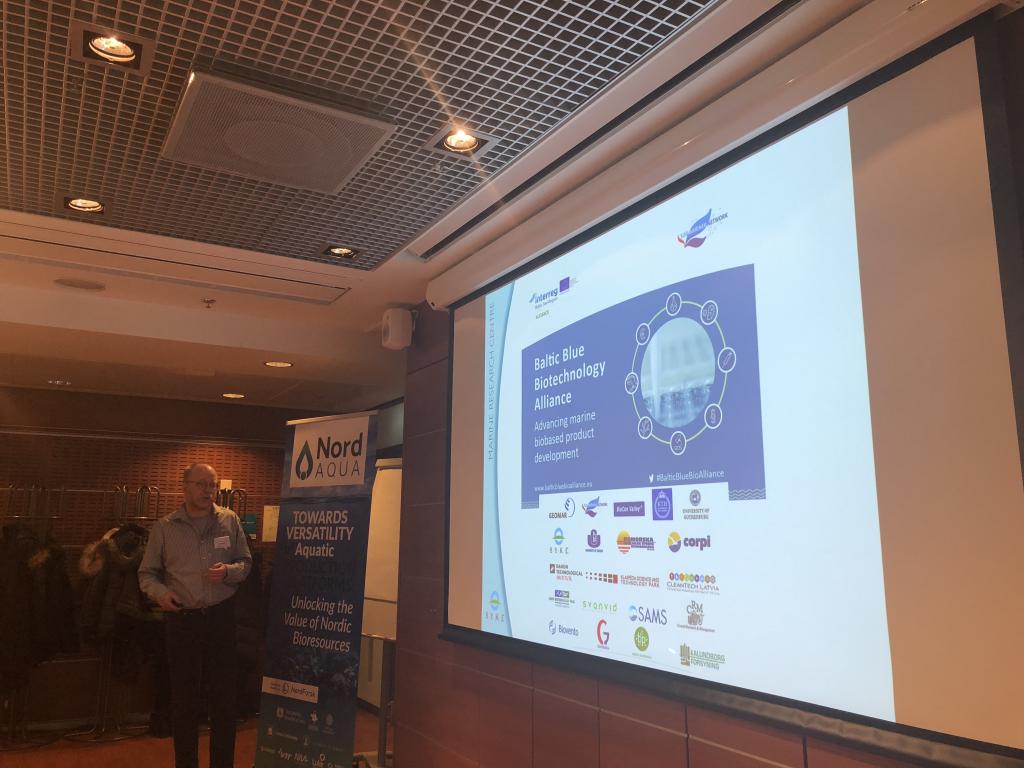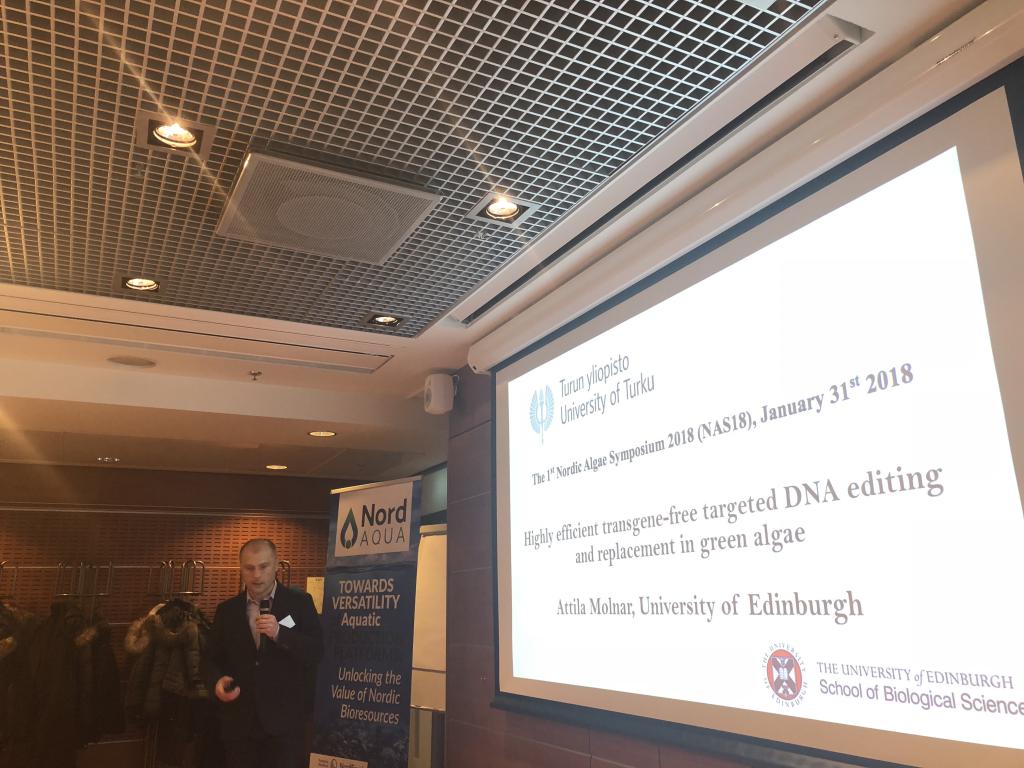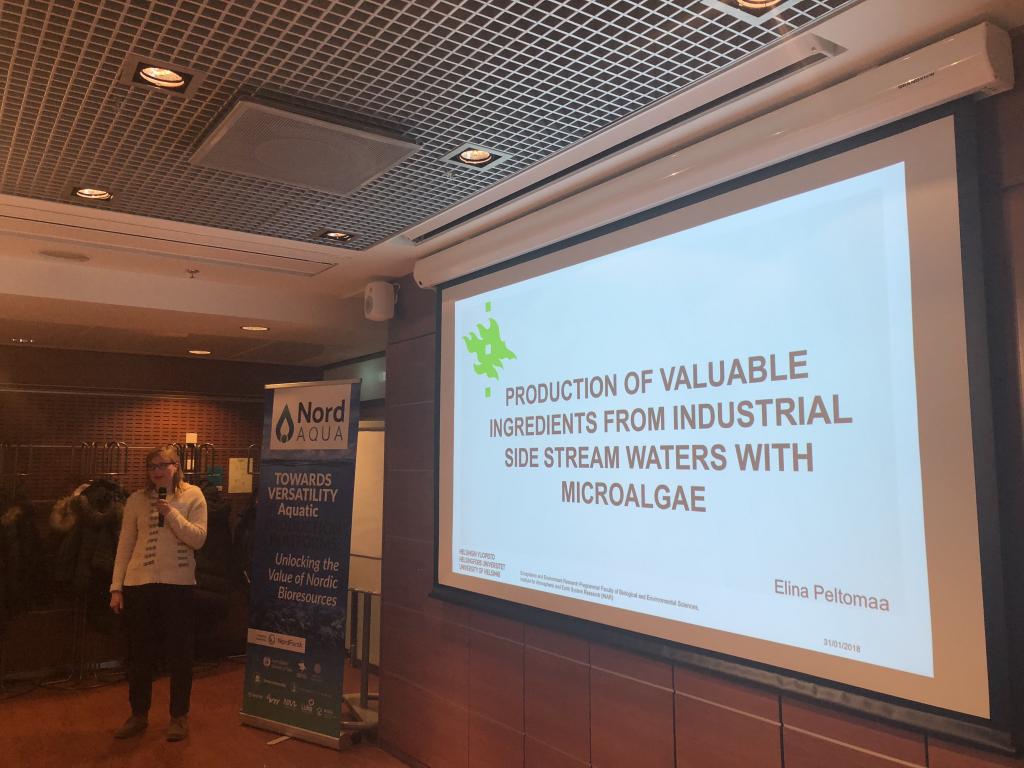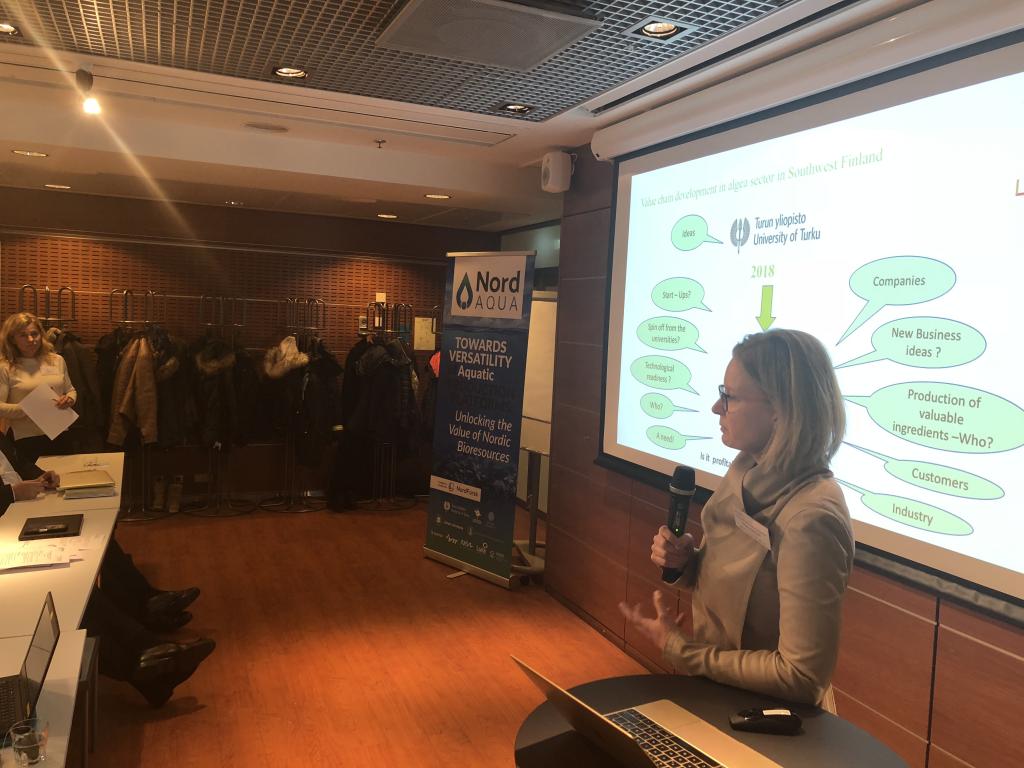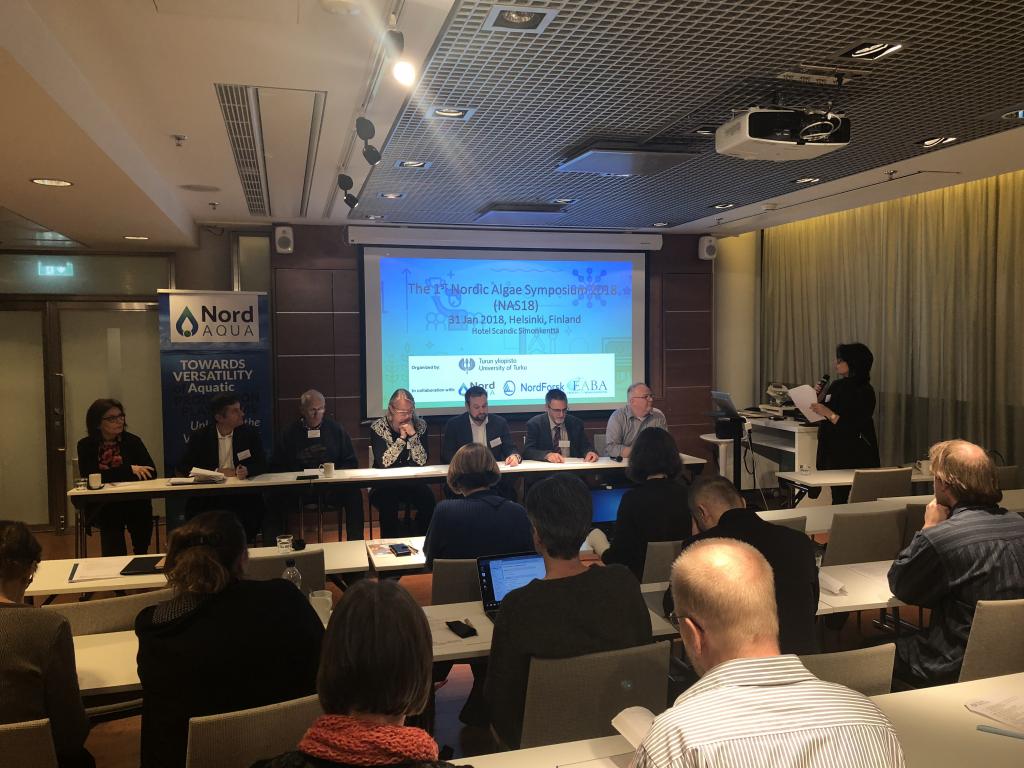 ---
The 1st Nordic Algae Symposium 2018 (NAS18), 31 Jan 2018, Helsinki, Finland-Announcement
We are proud to announce that the 1st Nordic Algae Symposium 2018 (NAS18) will be held on the January 31, 2018 in Helsinki (hotel Scandic Simonkenttä), Finland. 
---
The symposium will gather together industrial and academic researchers from Nordic countries who are working with cyanobacteria, micro and macroalgae. Several European industrial algae companies (e.g. Ecoduna, Austria; A4F -algae for future, Portugal; AlgaEnergy, Spain; Subitec, Germany) will also present their ongoing activities.
In the evening the symposium will overlap with 1st Annual meeting of the Nordic Center of Excellence 'Towards Versatility of Aquatic Production Platforms: Unlocking the Value of Nordic Bioresources' (NordAqua, funded by NordForsk). The University of Turku is the coordinator of the NordAqua NCoE and the main organizer of NAS18. The symposium is organized under the auspices of the European Algae Biomass Association (EABA).
We believe this symposium will strengthen Nordic cooperation between excellent academic teams working on algae and cyanobacteria, will facilitate interaction with industry, promote the importance of algae in blue circular bioeconomy and will pave the way for commercial applications in the form of new start-up companies.
FINAL PROGRAMME: Click here to view the final programme of NAS18!
PARTICIPANT LIST: A list of the NAS18 participants is available here.
Registration for the event  is closed.
Abstract contributions are welcome from representatives of industry, policy makers, and researchers across the Nordic region, Europe and beyond. Please submit the abstract up to 200 words by 2nd February 2018 via email to sema.sirin@utu.fi. Access to the Abstract eBook will be restricted to registered participants and the final Abstract eBook (PDF version) will be available for downloading following the symposium.