2020
NordAqua News & Events

New research article by the UTU team is on-line
New research article contributing to WP4 is online! Congrats to UTU team! Article shows that efficient H2 photoproduction in algae relies on direct water biophotolysis. "Water oxidation by photosystem II is the primary source of electrons for sustained H2 photoproduction in nutrient-replete green algae"  is published in PNAS.
NordAqua Online Course Autumn 2020 – registration is closed
Thank you for your interest in NordAqua online course! We have around 90 participants including NordAqua students and other algae enthusiasts from Europe and Nordic region! We look forward to seeing you online!
NordAqua Online Course Autumn 2020
NordAqua is organizing an online autumn course "Algae-based biotechnologies and their impact on Nordic blue bioeconomy". The course is preliminary organized for the NordAqua young researchers, but it is open for all algae enthusiasts. The online course is planned to be held on 17 November, 23 November and  26 November. Each NordAqua partner organization will give 30 min lecture followed by a 10 min Q&A. Please see: NordAqua Online Course Pre-programme
Please register the course via : NordAqua Online Course Autumn 2020 Registration
The deadline for registration is 9th November! The online links of the course will be send to whom registered.
New research articles by the UTU & UMU & Uppsala teams are on-line
New research articles contributing to WP1 and WP5 are online! Congrats to all three teams & all authors!
"Current processes and future challenges of photoautotrophic production of acetyl-CoA-derived solar fuels and chemicals in cyanobacteria" by Uppsala Uni is published in Current Opinion in Chemical Biology.
"Towards sustainable ethylene production with cyanobacterial artificial biofilms" by UTU is published in the Green Chemistry (RSC).
"DNA metabarcoding reveals microbial community dynamics in a microalgae-based municipal wastewater treatment open photobioreactor" by UMU is published in the Algal Research.
NordAqua exhibition at the Turku City Library, September 2020
After months of COVID19-related restrictions we are glad to announce new public event! You are invited to visit NordAqua exhibition at the Turku City Library on the 2nd floor! The exhibition will remain open until 30 September, 2020. The visitors will learn about NordAqua research activities and commercial products available from algae. We are happy to introduce NordAqua & algae world to the Turku Folks!
FuturoLEAF received funding from EU FET Open call
FuturoLEAF consortirum, coordinated by VTT (FI), received funding from the European Innovation Council through the Future and Emerging Technologies (FET) open call to develop the next generation solid-state photosynthetic cell factories!  FuturoLEAF envisions to exploit know-how in nanocellulose materials and cell biology to revolutionize the field of industrial algal biotechnology by conceptually renewing tailored solid-state cell factories.
The consortium partners are University of Turku (FI), Aalto University (FI), Centre National de la Recherche Scientifique (FR), Technische Universität Graz (AT) and Cyano Biotech (DE). FuturoLEAF brings together top experts in photosynthesis, synthetic biology, materials science, biotechnology, and SMEs. For more info please see: EU H2020 FuturoLEAF in Finnish  FuturoLEAF news via utu.fi in English
New research article by the NIVA team is on-line!
Congrats to NIVA team! New research article "Sustainable microalgae-based technology for biotransformation of benzalkonium chloride in oil and gas produced water: A laboratory-scale study " is online!
New hiring: Open positions at University of Turku
University of Turku is looking for motivated doctoral candidate & postdoctoral researchers to hire!Three positions are open at the Photosynthetic Microbes group where the group is a part of the NordAqua Nordic Center of Excellence. The positions are available from September 1, 2020.
The SPPS PhD Student Conference 2020 has teamed up with NordAqua to organize the Bioeconomy session
NordAqua young researchers! Please don't miss the chance of submitting your abstract before the deadline! The invited speaker of the session is Maria Barbosa, Director of AlgaePARC, Netherlands (http://www.algaeparc.com ). AlgaePARC is a large multidisciplinary research program which integrates the entire microalgae and cyanobacteria process chain. For details please see: SPPS PhD Conference 2020 or https://sppsphd2020.fi
NordAqua misses the public outreach and face to face events:  A reminder about 

SciFest 2020 on March 2020 in Uppsala, Sweden
Due to the COVID-19 pandemic, many NordAqua public activities were cancelled, but we would like to remind you about SciFest 2020! SciFest is a science festival organized annually in Uppsala, Sweden and involves a wide range of workshops, shows, competitions, research meetings and lectures. At SciFest, curious people of all ages can try and get a taste of research and its applications in all fields of science. Exhibitors and participants are from schools and universities as well as companies, authorities, museums and organizations. Many of the participants in the program are students, young researchers and innovators who can easily help inspire other young people. Special thanks go to Uppsala University team for representing NordAqua!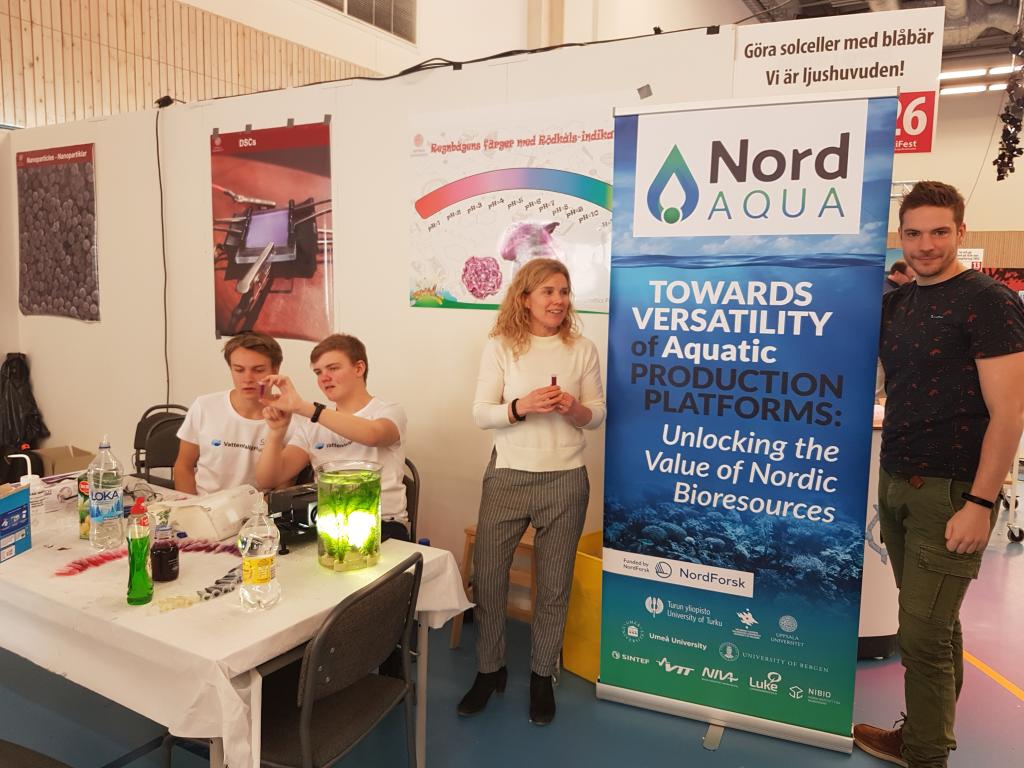 Article "Green Bioplastics as Part of Green Circular Economy" is in the top 1% of the academic field of Plant & Animal Scince with high citations!

Special Issue on 

Blue economy in the North

 at 

Physiologia Plantarum
In collaboration with NordAqua, Physiologia Plantarum journal has a call for articles for a special issue on "Blue economy in the North"! The focus of this issue is on the identification and development of Nordic cyanobacteria, micro- and macroalgae and their use as industrial production strains in Scandinavia.The guest editors are Christiane Funk (Umeå University, NordAqua), Jorunn Skjermo (SINTEF, NordAqua) and Poul Erik Jensen from Copenhagen University, Denmark. The submission deadline for Physiologia Plantarum Special Issue on Blue Economy is now extended to the end of the year, Dec 2020! More details: Call for articles-Physiologia Plantarum Special Issue on Blue Economy
New research articles by the UTU team are on-line
Congrats to UTU team! Two new research articles "Cytochrome cM decreases photosynthesis under photomixotrophy in Synechocystis sp. PCC 6803" and "Functional redundancy between flavodiiron proteins and NDH‐1 in Synechocystis sp. PCC 6803" are online!
Open position on solid-state photosynthetic bioproduction
University of Turku is looking for a motivated doctoral candidate/postdoctoral researcher to hire! The position is open at the Photosynthetic Microbes group. The work is a part of an Academy of Finland funded project which will be conducted in close collaboration with material scientists from VTT and Aalto University. The doctoral candidate/postdoctoral researcher will work on designing and constructing solid-state cell factories consisting of photosynthetic microorganisms (cyanobacteria and microalgae) and lignocellulosic building blocks. For more information about the application process please see: Open position at UTU
The 3rd NordAqua Annual Meeting 2020, 4-6 March 2020, Uppsala, Sweden
The first day of the annual meeting was overlapping with the evening session of the 3rd Nordic Algae Symposium 2020 (NAS20).  In the internal NordAqua Annual meeting (5- 6 March 2020) research and impact progresses were discussed. Afternoon session ended with  "Effective Coaching Conversations" under the supervision of Rabbe Hedengren & Anna Westin from the Uppsala University. We look forward to meeting you in the further events!
An interactive course "Methods in Photosynthesis and Biotechnology in Cyanobacteria and Green Algae": An interactive course covering theory and practical sessions was organized for the NordAqua Master / PhD students by the Uppsala team.
Photos from the course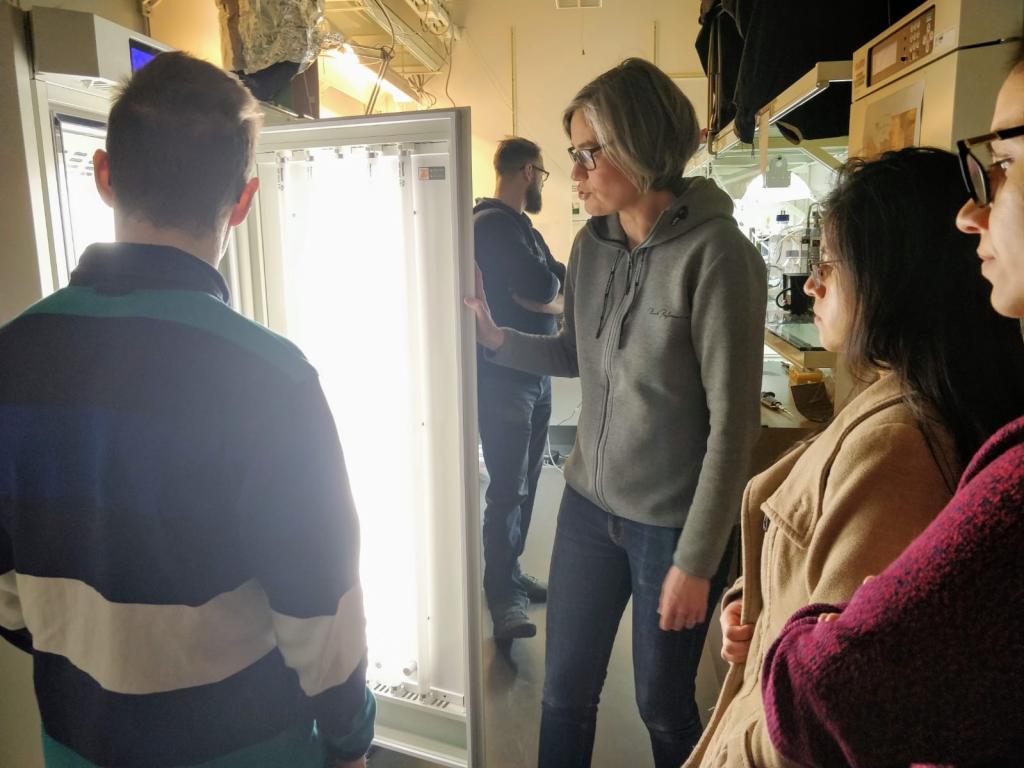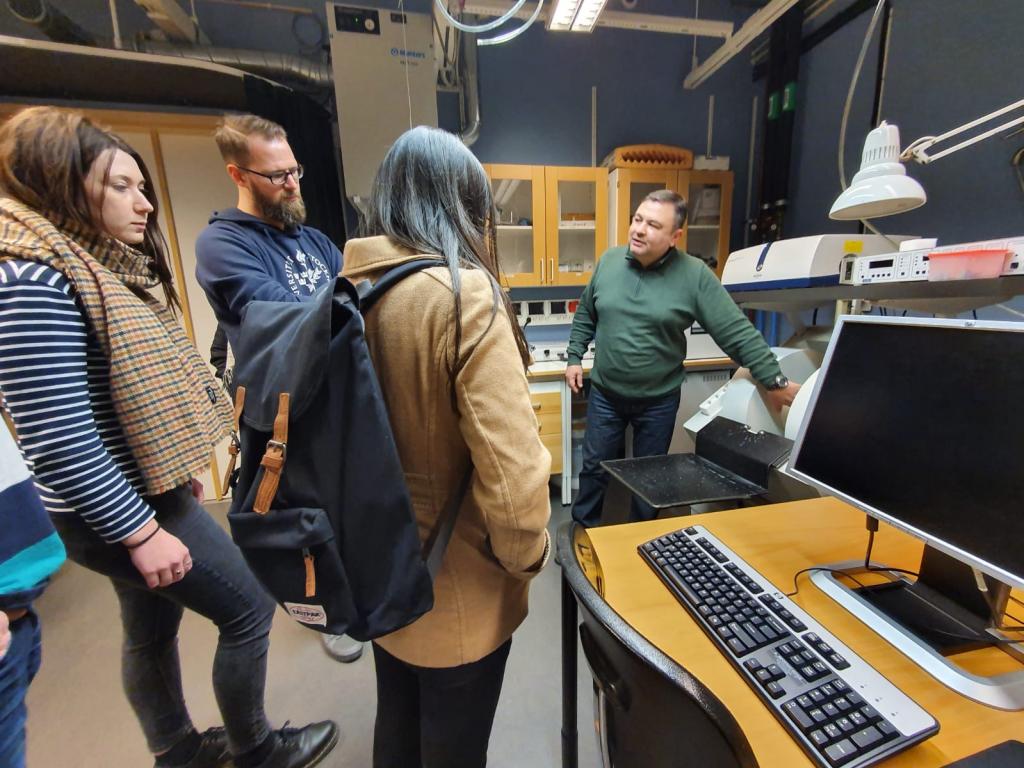 Photos from the annual meeting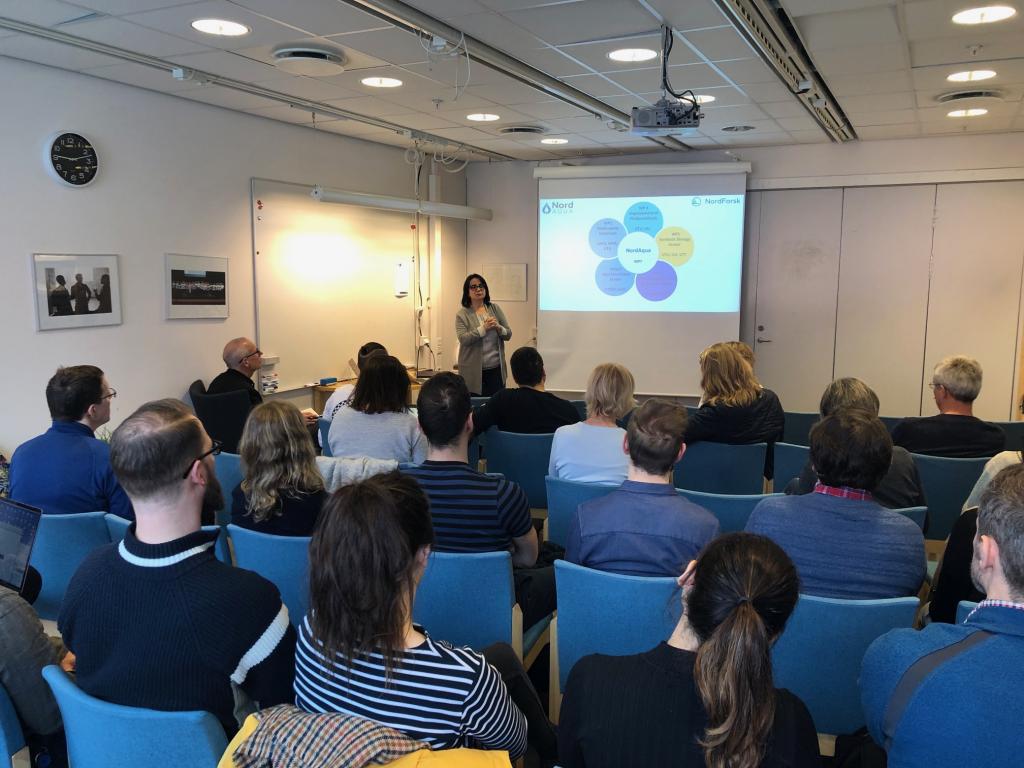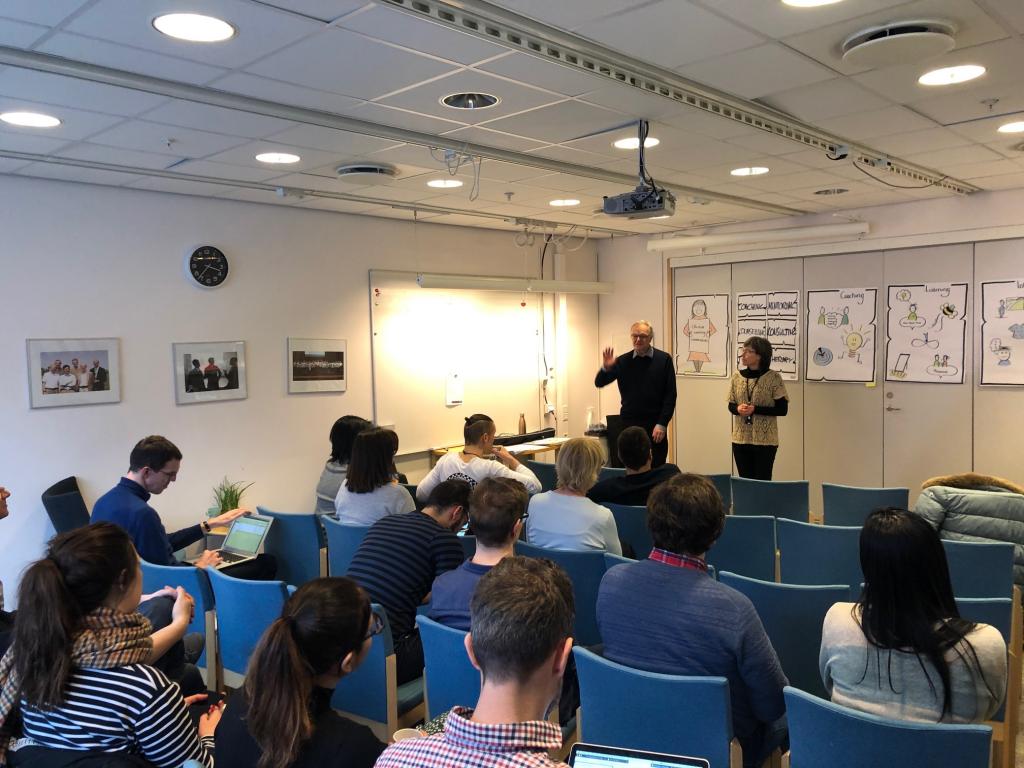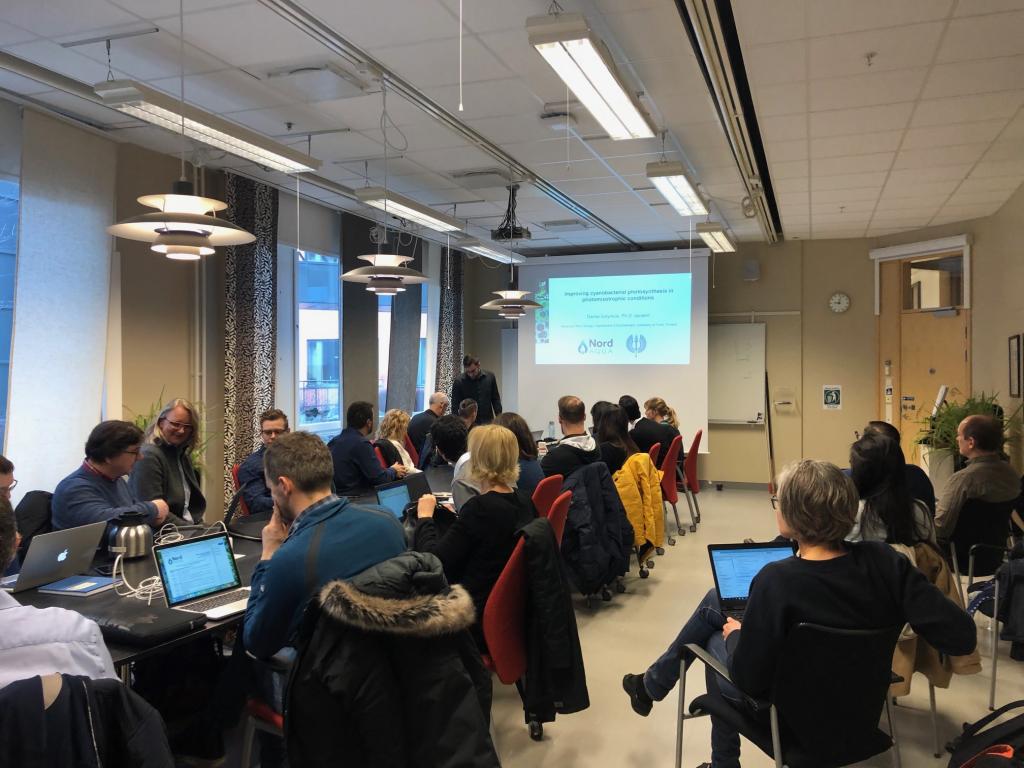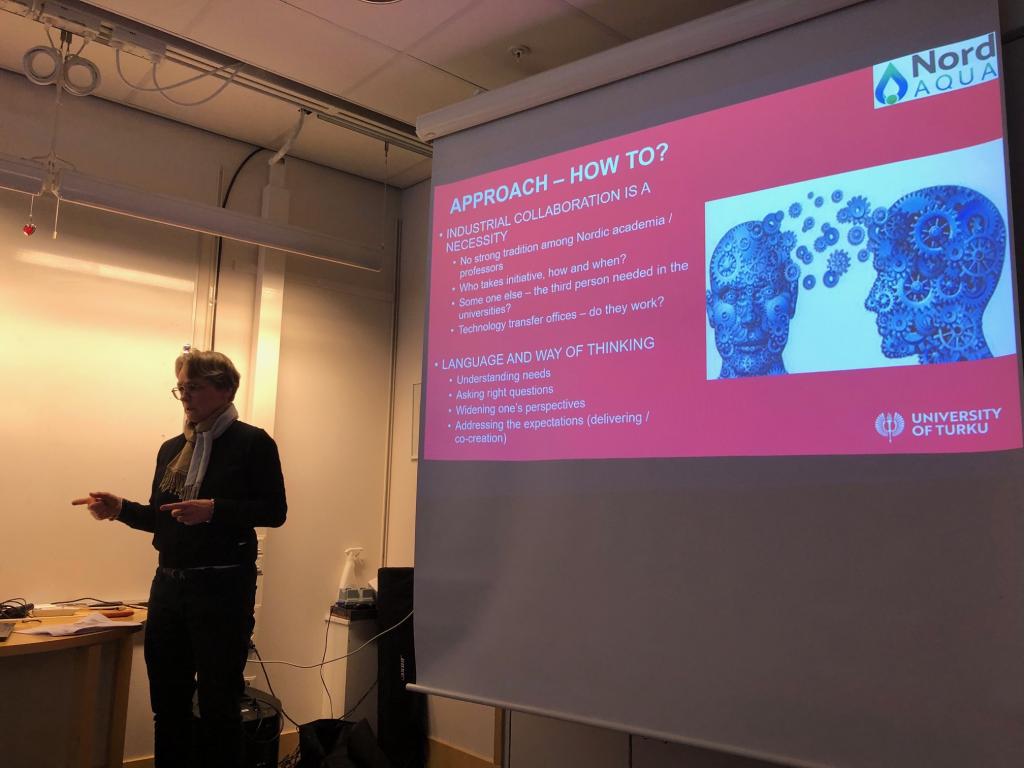 New research papers by Umeå University team contributing to WP1 are on-line
Two research papers titled as "Cryogenic X-ray photoelectron spectroscopy determines surface composition of algal cells and gives insights into their spontaneous sedimentation" and "Modeling biomass production during progressive nitrogen starvation by North Swedish green microalgae" are published in Algal Research!
The 3rd NordAqua Annual Meeting 2020: Registration is now open for NordAqua members
The 3rd NordAqua Annual Meeting 2020 will be held on 4-6 March 2020 in Uppsala, Sweden. On Wednesday, 4th March the annual meeting will overlap with the last session of the 3rd Nordic Algae Symposium 2020 (NAS20) organized by Uppsala University team (For more info: NAS20). We strongly encourage all our members to participate in NAS20. Please take into account that NAS has a separate registration link. More details about the meeting programme will be posted soon! Please stay tuned! We look forward to seeing and meeting as many of you as possible in Uppsala!
Leväpäivä on 24 January 2020 in Hämeenlinna
Finnish algaeneers gathered for Leväpäivä (the Algae Day) organized by Leväsieppari project partners at HAMK Visamäki. NordAqua is pleased to attend and present NordAqua consortium!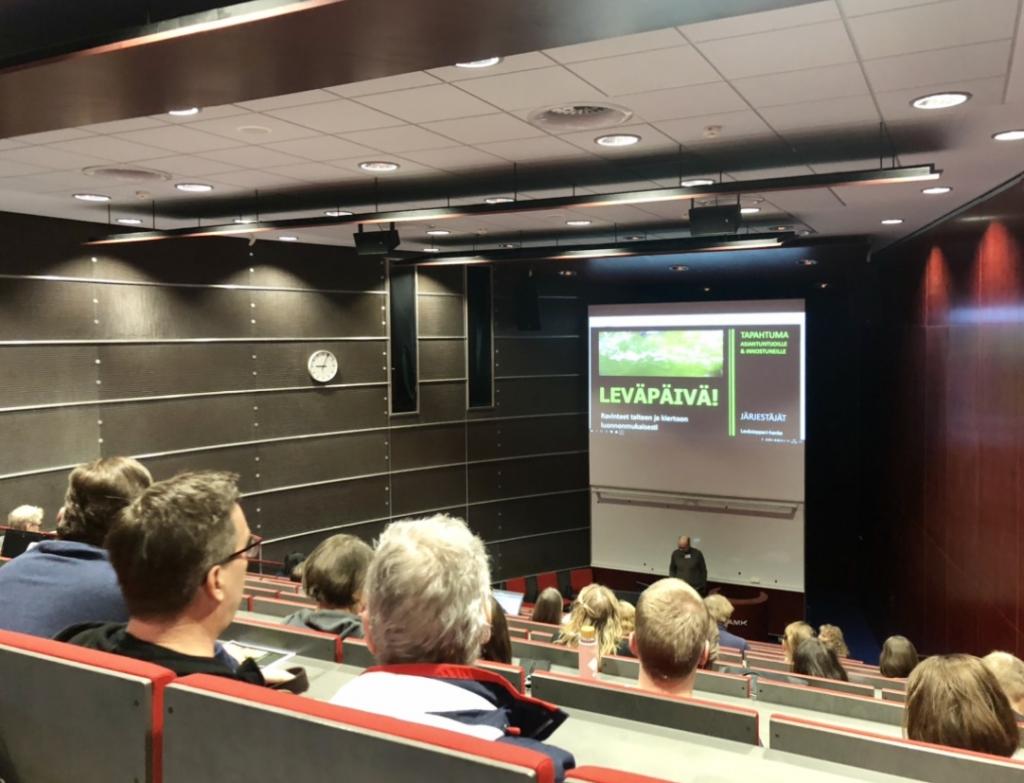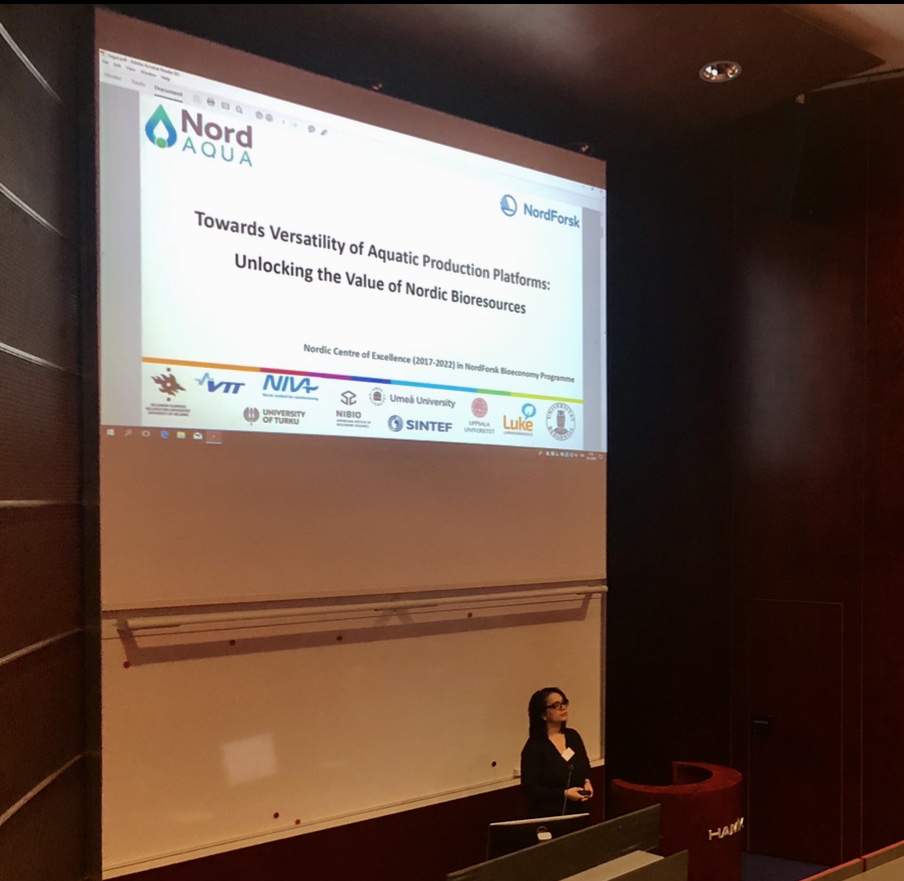 NaviGate 2020 on 22-23 January 2020 in Turku
Finland's largest maritime trade exhibition NaviGate is an international fair for professionals, organized at the Turku Fair Center (Finland) on 22-23 January 2020. NordAqua attended the fair at the UTU booth which gave us a great opportunity to meet with the maritime professional, industry members and also students.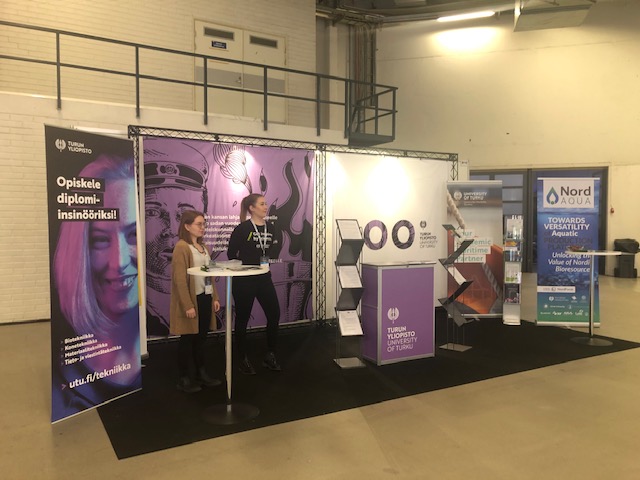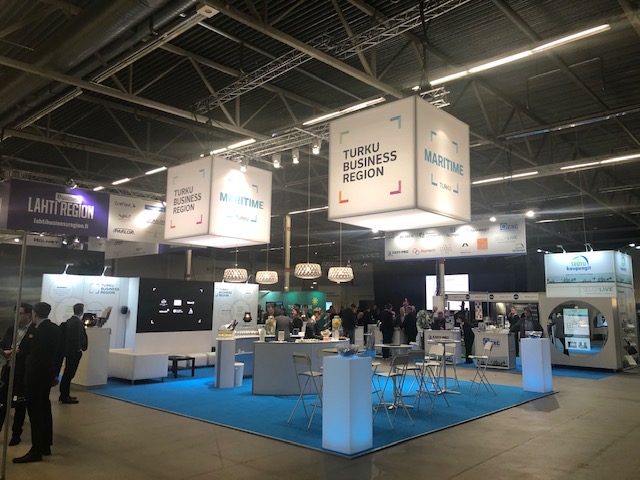 Open position on algal biomass production and the development of sustainable and biobased UV sunscreens
Our partner Umeå University is looking for a motivated postdoctoral researcher to hire! The work is part of the MicroBioRefine and NordAqua projects. The postdocdoral researcher will focus on algal biomass production and the development of sustainable and biobased UV sunscreens. The position is for full-time for a period of two years. Deadline for the application is 20 January, 2020. For more information about the application process please see: https://umu.varbi.com/en/what:job/jobID:307861/